Yucatan Adventure
▫ Home
▫ Special Offers
▫ Places to Shop
▫ Safe Travel Tips
▫ Things To Do
▫ Contact Us
▫ Links

Sponsored Site: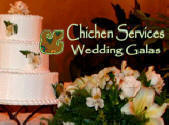 Creative Wedding Galas
Elegant Gourmet Menus

Articles

▫ Cenote
▫ Ecotourism
Yucatan Flora
Yucatan Fauna
▫ Destination Weddings

▫ Maya People
▫ Maya Spa
▫ Mayan Cooking
▫ Xcalacoop Nutrition Center

▫ Mayan Art Masters
▫ Mayan Calendar
▫ Mayan Rituals
▫ Maya Civilization
▫ Colonial Traditions
▫ Maya Gods & Deities

Archaeologists
▫ Edward Thompson
▫ Jean Charlot
▫ Merle Greene
Robertson
▫ Tatiana
Proskouriakoff
Yucatan Adventure proudly supports the social vision of

THE MAYA FOUNDATION
IN LÁAKEECH
For more information on
how to support us,
please contact us via email
or pledge your help !


what you can.
News and Note written during 2006 / 2007 / 2008

Helping the Children of Xcalacoop
Ya'axche Ceremony in Chichen Itza: Blessing the new year of the Maya Tzolkin Calendar
MAYA SKIES: Lights! Camera! Action!
Upcoming Maya Ceremonies: Full Moon & Day of the Dead
Chichen Itza Named One of the New 7 Wonders
____________________________________________________________________________________

Helping the Children of Xcalacoop

The Hacienda Chichen and Yaxkin Spa are proud to have helped the public elementary school of Xcalacoop this past April by purchasing and installing the new restrooms for the children equipped with state-of-the-art, eco-friendly septic systems; not only do these systems aid in maintaining a sanitary restroom, but also provide a practical, ecological solution to potential water contamination.

Should you wish to help support our efforts to make the villages nearby Chichen Itza better places to grow up and live in, please contact us at
.


Back to Top

---

The food and flavors of a destination are integral to the overall travel experience. With this in mind Chichen Services has recently created several culinary tours to help you indulge in Yucatan's traditional aromas and delicious cuisine. Prepare your taste buds to experience Maya exotic flavors, spicy tastes, and unique cooking methods that are sure to enrich and enchant your soul. We also offer Colonial culinary experiences which are part of the secret recipes and delicatessens served in local homes.


DID YOU KNOW: Ancient Mayas used ceramic pottery to boil sea-water to produce cooking salt crystals, essential to their daily diet to reduce heat related dehydration.

For the Love of Chocolate
Cacao beans where known to the Maya as Kakaw and was consider the "food of the Gods" due to its exquisite flavor and aroma richness. Maya Priests, kings, and high ranking lords placed great value into Kakaw. Now you can enjoy its velvety succulent richness by booking a lavish Maya Kakaw Ritual at Yaxkin Spa, just visit www.chichenservices.com to reserve your moment in heaven.

---


Ya'axche Ceremony in Chichen Itza: Blessing the New Year of the Maya Tzolkin Calendar

On the first day of the Tzolkin Calendar, which landed on June 20th this year and also marked the summer solstice, J-Men Ildefonso Ake Cocom and twelve of his fellow J-Men and Elder wise-men inaugurated the open-air ceremonial site within the Maya Jungle Reserve of Hacienda Chichen grounds by planting a sacred Ceiba, the Maya Tree of Life, as part of the Ya'axche Sacred Ceremony with formal ancient musical rhythms and chants. Finally, the sacred rituals meant to start the new day and year for the Maya have once more celebrated in Chichen Itza by the rightful heirs of the great Maya Civilization.

The event was televised nationally within Mexico and marked the return of the Maya ceremonial rituals that are practiced even today by the Maya people. After the ceremony was completed, the J-Men and all of their guests enjoyed a Maya Luncheon at the Hacienda Chichen Resort, courtesy of the hotel.

For more info about this year's ceremonial calendar, please view our Mayan Rituals page or feel free to contact us via email at .

---
MAYA SKIES: Lights! Camera! Action!

Chichen Itza has been busy with pre-production work for the INAH, Chabot Space & Science Center (Oakland, California) and National Science Foundation (USA) presentation, "Maya Skies." Over the last two years scientists, archaeologists and film crews have been planning the full domed planetarium show while in residence at the Hacienda Chichen.

IMAX film director, John Weiley, will be adding his talents to the film. Mr. Weiley, from Australia, received world wide acclaim for his IMAX films, "Solar Max" and "Antarctica."

Well know Maya archaeologists, and frequent guests of the Hacienda Chichen, Alfonso Morales and Dr Donald Hart are advisors on the film. According to Alexandra Hall, Executive Director, the film should see international distribution once it has made its premiere in California in late mid 2008.

Principal photography will start in October.

For more information, please contact us via email at .

---


Upcoming Maya Ceremonies: Full Moon & Day of the Dead

We are proud to announce that more ceremonies and events have been added to the 2007 Mayan Ceremonial Events Calendar. There is a full moon ceremony scheduled for Friday, the 26th of October.

In preparation for the Day of the Dead, we wanted to inform you of the upcoming U Janal Pixan: a Mayan ceremony to remember deceased ancestors and friends. The ceremony will be held on November 1st at the Maya Ceremonial Site within the grounds of the Hacienda Chichen. There will also be a colonial version of the Janal Pixan, as it is currently celebrated in most Maya communities where the fusion with Catholicism is present; this ceremony will be held in the Hacienda's church. For guests of the Hacienda who will like to commemorate their deceased loved ones, please contact us to help you coordinate your personal Janal Pixan.

If you would like to find out more about Maya Ceremonies or the see the dates of the upcoming ceremonies, please click here or contact us via email.

Back to Top

---


Chichen Itza Named One of the New 7 Wonders

Congratulations to Chichen Itza, Mexico for being voted as one of the New 7 Wonders of the World on July 7, 2007 (07/07/07). The winners were announced during the Official Declaration ceremony held in Lisbon, Portugal; the winners were Chichen Itza in Mexico, Petra in Jordan, Christ Redeemer in Brazil, Machu Picchu in Peru, the Roman Colosseum in Italy, and the Taj Mahal in India. It was stated that there would be no ranking, but rather the seven would be treated as equally impressive and important to conserve due to their historical significance to global heritage.



Picture courtesy of NewOpenWorld Foundation.

Back to Top