Welcome to Yucatan Adventure
Your Gateway to the best Chichen Itza,
Yucatan, Mexico has to offer.
U Hanal Pixan at Hacienda Chichen's Chapel

November 1st and 2nd are of the utmost importance to all Mexican families; during this time, families prepare special altars and meals to honor their beloved ancestors, family members, and friends. In Yucatan, this tradition is known as U Hanal Pixan, which means "Meals for the Souls" — in the rest of Mexico this time is known as "Day of the Death" — a time to celebrate life and death cycle and the human soul with love and respect.

U Hanal Pixan is a tradition rooted in pre-Colonial beliefs. The altar honors the departed souls, which are believed to return on these dates to celebrate life and their families, in a ritual with a special meal dedicated to them with joy and much love. Rural Mexico continues to celebrate these dates with the utmost care and honor, each family decorates their loved one's burial place — the cemeteries of most villages are filled with lively colors, music, prayers, flowers, and candles.

At Hacienda Chichen, a lovely altar was placed inside the Colonial Chapel to honor the family's ancestors and dear friends. Each altar is decorated with flowers, candles, angels, and photographs of the beloved departed souls; some of their favorite personal items were placed near each photo with special meals, breads, candies, and beverages set in the altar with much care.
Back to Top

Congratulations to the Maya Foundation for its new Maya title: "IN LÁAKEECH"
On December 2007, the Maya Foundation was granted its non-profit status in Mexico. To celebrate this important event, the Maya Elder Wiseman, known as J-Men, granted the foundation its new title: In Láakeech, also spell as In Lakech, which in Yucatec Maya signifies, "I recognize you are I, and that I am you," a holistic expression of unity. The name clearly exemplifies the Maya Foundation's mission and vision to bring brotherhood amongst the human race and a helping hand to those less fortunate.

Back to Top_
________________
A NOTE TO OUR READERS:
Yucatan Adventure offers Mayan Vacation Packages this 2009 at low prices to visit Yucatan, Mexico, enjoy Chichen Itza magic and mystical Mayan experiences by selecting one of our many Yucatan Eco-Vacations and Mexico's top Green Spa-Wellness Retreats in Chichen Itza, Yucatan, Mexico. Visit our "Mayan Eco-Spa Special Offers and Chichen Itza Eco-Spa Resort Vacation Packages and Family Eco-Cultural Activities gear to enjoy Yucatan, Mexico while supporting Eco-Tourism and Sustainable Tourism; stay in Mexico's best Green Boutique Hacienda Hotel in Chichen Itza, indulge in unique Mayan holistic Spa beauty care, tour the Mayan ruins of Chichen Itza or swim at Yodzonot Cenote, capture the magic of birds flying at sunrise singing all day at the Hacienda Chichen Bird Refuge, Yucatan's best private Maya Jungle Reserve and Eco-Resort, all of these an more will help you enjoy your stay!

So come to Yucatan, Mexico, and enjoy a Mayan Vacation this 2009 that is sure to leave you wishing to return again and again! Review our "Special Offers" web-page to start planning your visit; don't forget to contact us if you wish to be a 2009 volunteer for the Maya Foundation In Laakeech social support programs or if you wish to donate your time and support in any other way.
Back to Top_
Yucatan Adventure proudly supports the social work of

THE MAYA FOUNDATION
IN LAAKEECH
Sponsored Site:

SAVE THE MAYA JUNGLE
FAUNA & FLORA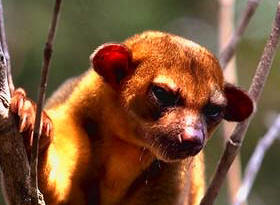 Your one time charitable gift can provide
a safe habitat for so many living friends.
Join our Maya Jungle Conservation
and Reforestation Program.
Sponsored Site: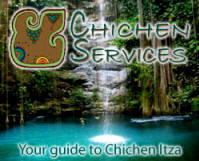 Chichen Services offers great
Eco-Cultural Vacation Packages
Experience our Maya World !
Articles:
Sponsored Site



National Geographic Travel lists Hacienda Chichen in its 10 Top Wellness Destinations in North America article, read it here !
Sponsored Site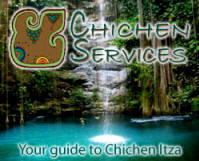 Your Mayan Vacation Portal
Great eco-cultural activities


On This Page:
You can request a link exchange with this website, contribute with articles, suggest things to do for travelers or share a comment, feel free to contact us at:


.
Donors: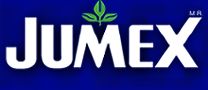 Sponsored Site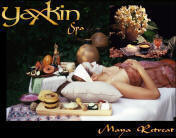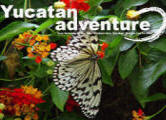 Yucatan Adventure is a
Yucatan's Best Eco-Travel Guide
Join our Volunteer Green
Awareness Travel Guide
and Social Work NOW!

Sponsored Site



Best Hacienda in Yucatan,
a top wellness destination.
Template by