Yucatan Adventure:

▫ Home
▫ Special Offers
▫ Places to Shop
▫ Safe Travel Tips
▫ Things To Do
▫ Contact Us


Eco-Cultural Articles

▫ Cenote
▫ Ecotourism
Yucatan Flora (Plants)
Yucatan Fauna (Birds)

▫ Destination Weddings

▫ Maya People
▫ Maya Spa
▫ Mayan Cooking
▫ Xcalacoop Nutrition Center

▫ Mayan Art Masters
▫ Mayan Calendar
▫ Mayan Rituals
▫ Maya Civilization
▫ Colonial Traditions
▫ Maya Gods & Deities

Archaeologists Bios:

▫ Edward Thompson
▫ Jean Charlot
▫ Merle Greene
Robertson
▫ Tatiana
Proskouriakoff




Yucatan Adventure
supports the
social vision of

THE MAYA FOUNDATION
IN LÁAKEECH

For more information on
how to support us, please contact us via email
or pledge your help !
.Sponsored Sites: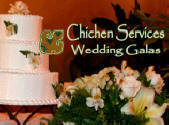 Creative Wedding Galas
in Yucatan, Mexico.
Participate in our
Yucatan Adventure's
Yucatan's Best Green
Travel Guide!
Find Here Our Recommended:
Mexico's Top Eco-Spa Resorts
Best Green Hotels in Yucatan
Best Eco-Wellness Vacations
Mayan Eco-Travel Packages
Yucatan's Mayan Spa Offers
Top Haciendas in Yucatan
Mexico Top Green Spa Resorts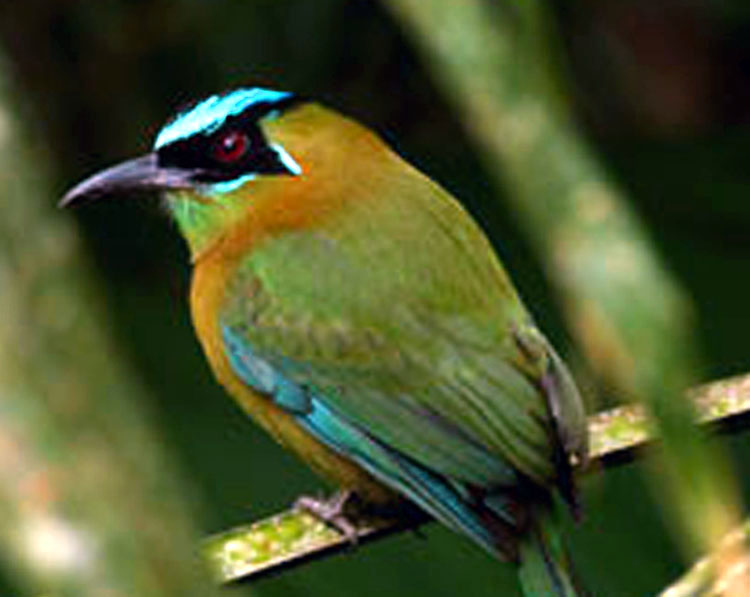 Yucatan Birding Tours
Chichen Itza Eco-Activities
Yucatan Wedding Destinations
Gourmet Mayan Fusion Cuisine
Yucatan's Best Green
Vacation Packages
Yucatan Cenote Visits
Yucatan Adventure:

▫ Home
▫ Special Offers
▫ Places to Shop
▫ Safe Travel Tips
▫ Things To Do
▫ Contact Us
▫ Links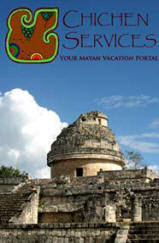 Creative Photography & Style

Moreno Lopez is a young professional wedding destination photographer in Yucatan, Mexico, with a creative style and artistic freedom; In her wedding photographs as well as in her portraits, she captures the emotion and the expressive nature of the human heart. "My favorite photo-takes are free and spontaneous, capturing the emotion energy flow of the moment with my lens," she smiles with sincere delight in her eyes, "that is what I do best." At 28, she is a dynamic young artist full of energy and an enthusiastic soul; her eager artistic eye awaits to freeze the moments that count in a person's life with her lenses and digital camera: an expression of joy, love, care, thoughtfulness, and other deep inner emotions that highlight life in each of us. Her instinct to catch a look, touch, or smile in a couple or a family portrait is innate; her photographs, capture with a creative free style, all the magical moments and wonderful emotions a wedding day brings to the bride, groom and family.



"Most of my photography is about capturing expressions in my portraits like clips of life frozen in my camera," then with a deep joy in her eyes, she ads: "I flow with the energy of an idea then I let the idea take over the energy of my hands and eyes, I flow with it as well." I asked what motivates her and with a gentle gesture in her face, she discloses her extraordinary sensitive nature, "I am motivated and inspired by the subtle innuendos of love and passion a couple's body-language can create in a single caress or look. I observe these subtle moves with my lens and capture them for eternity." Indeed she does, her wedding photographs, bride images and couple's portraits are all about spontaneous expression, emotions, feelings, love and union; very professional photograph quality and design, yet so natural and full of life.

" I also enjoy adding a little professional drama as a wedding destination photographer when shootings take place in haciendas, specially at the Hacienda Chichen's weddings, because the ambiance allows me to play with the light, background colors and textures," Moreno Lopez shares, "as a professional wedding destination photographer, I have to know what the couple's desires and style can be captured not only in their body language but also in their choice of settings," she added. "Some professional wedding photographers do not take the in consideration the lifestyle of the couple, so the wedding photographs say more about the photographer than the couple's nature. Weddings can be filled with dramatic romantic light and flavor, or gentle and intimate moments with nature, each couple chooses the ambiance and highlights it with their own energy flow," a good wedding destination photographer should take time to study the couples' intimate innuendos and capture them in its work, rather than showcase its own taste and style to create an image for their own gain and portfolio."
"I love to watch people in silence, meditate in their expressions and capture their personalities, feelings and nature with my camera." She takes a big breath and continues, "sometime ago, I decided to make my photography interest into a profession, so I enrolled in a variety of photography courses and dedicated a great deal of time creating my own photography style; the courses helped me increase my technical understanding, specially the way digital cameras capture light, which lens achieves what effect, etc." She pauses and retakes her train of thought, "I observed carefully how natural light flows and touches each leave, stone, garden and face; the light angles create many dramatic effects."

Looking at her photographs you can almost feel the emotional state of mind of the person portrait. "Studio photography can be dramatic and fun, but nothing compares with natural light and outdoor settings, that is what I enjoy best. Indoor portraits can be very formal and fun to shoot' but outdoor ambiances flow with a carefree energy that I enjoy most, outdoor wedding photographs help the couple enjoy the moment, relax in front of my camera and be themselves," she states with a direct look, "Wedding photography can be very sterile and conventional or free and creative. I rather do the later, find the beauty of the moment, get inspired by the romance" she smiles sincerely and then stays silent, she is captured by a couple of children playing nearby; her eyes wonder and her mind begins to focus on them.

It is clear she enjoys children, we know that quiet well, we have seen her capture them playing and smiling with a truly mischievous look in their eyes. It is a delight to see Moreno Lopez photograph children, she leaves this external-plane and transports her mind inside each child, fuses with their moves and emotions; then her camera clicks, clicks, clicks... there, she is already back to her work, she smiles at us and says good bye with a single eye contact. Then she turns and continues her work, or is it her own way of playing and fun? Most likely both.

Brides and couples wishing to contract Ms. Moreno Lopez photograph services during their wedding program at Hacienda Chichen can contact her via their travel planner or the hotel's wedding consultant. Ms. M. Lopez donates a percentage of her payment fee to the Maya Foundation In Laakeech Children's Nutrition Program; she also has donated many of the photographs uploaded in Yucatan Adventure's online articles. Be sure to contact the Hacienda Chichen Wedding Planners to inquiry about their Chichen Itza Wedding Gala Packages and information kit:
info@haciendachichen.com

Yucatan Adventure highly recommends Moreno Lopez as a fine
Yucatan Wedding Destination Photographer and creative artist.

Moreno Lopez Yucatan Wedding Destination Photography has
an artistic essence that reflects the love shared by a bride and groom,
her professional wedding photography prices are low compared with
other Yucatan wedding photographers; plus she commits to capturing
a couples wedding with no time refrains in most cases.

Affordable Wedding Destination Photographer in Yucatan, Mexico is not
easy to come across so do call Moreno Lopez, she will happily help you
answering all your inquiries and requests.

We hope you find our Online Volunteer Magazine's articles interesting and full of learning fun.

Contact us now to request articles you would like to read in our website.

Experience the magic of the Maya Culture and Yucatan's Colonial heritage!
Ask Hacienda Chichen Wedding Consultants about their Special Offers, Packages and
many Romantic Green Honeymoon Packages, including
their Couples Fun Eco-Cultural Experiences at a Discount Rate;
Yucatan's Wildlife: Our World, Our Mission
protecting Yucatan's fauna (indigenous animals)
We hope you find our Online Volunteer Magazine's articles interesting and full of learning fun. Yucatan Adventure welcomes article, news, travel contributions, and ideas on how to support the Maya Foundation In Laakeech A.C. efforts to help the Mayan Communities nearby Chichen Itza, Yucatan, Mexico.
BULLETIN REPORT: NEW ARTICLES Check our website where you will find many great new ways to "Beat Stress", "Travel Guide News," "Fun Activities in the Maya World", "Health Tips" "Mayan Eco-Spas in Yucatan" or the best romantic honeymoon packages in Yucatan, Mexico. We hope you will enjoy our new section for "Great Maya Cooking & Recipes."

Created January 2008,
updated August, December 2009 / June 2012 / January 2014 / July 2016